Utah Dance Arts Center Preschool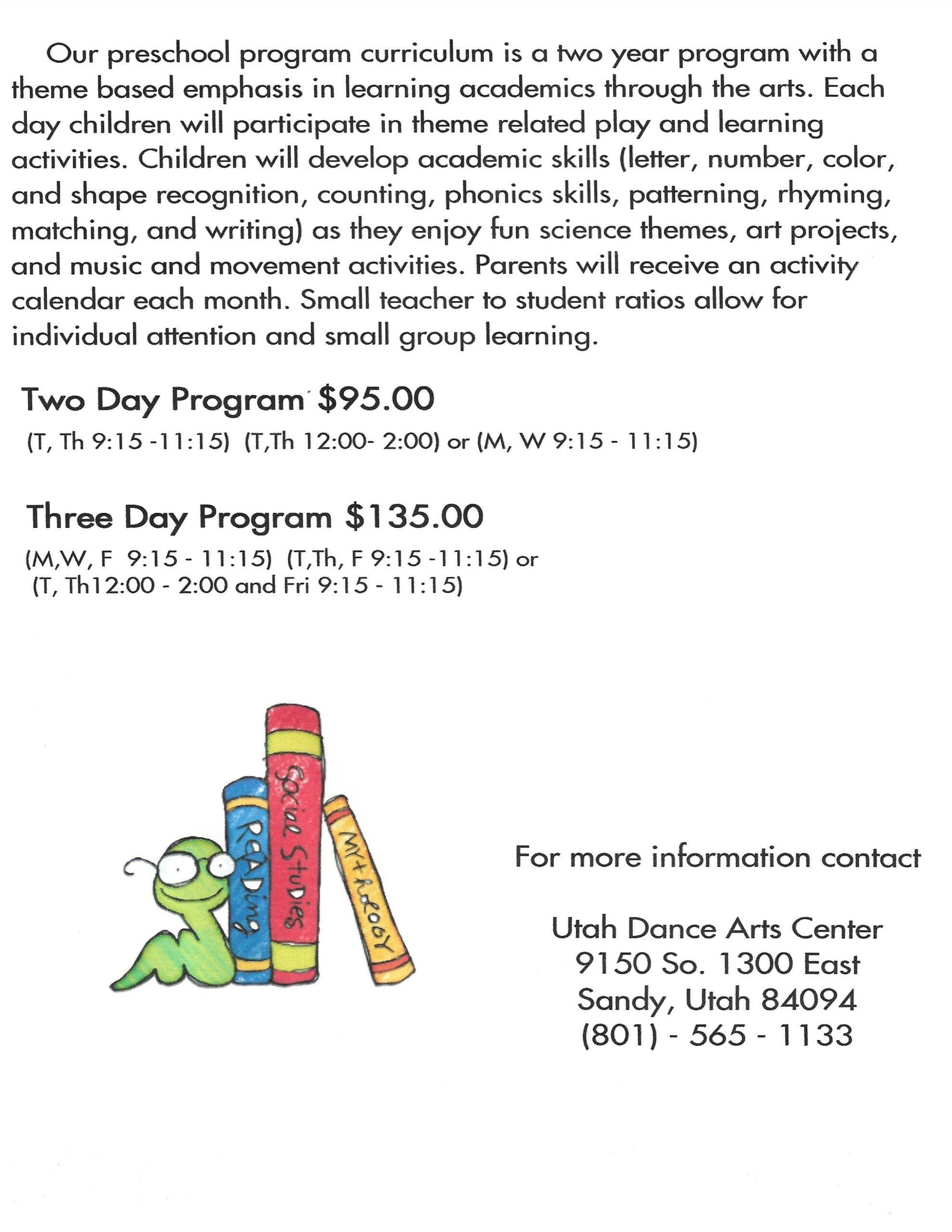 Our academic preschool highlights pre-reading and pre-math skills as well as language and social skills in an art-based curriculum. We encourage self-esteem and creativity as well as a joy for learning.
We are now accepting preschool registrations. Fall classes begin August 14, 2023. There is a registration form and preschool information below.
Please send a nonrefundable $25.00 registration fee made out to Kathy Gottler along with your completed preschool registration form to Utah Dance Arts Center 9150 South 1300 East , Sandy, Utah 84094 or give us a call at 801-565-1133